KINESIOLOGY
Specialized kinesiology is a set of soft techniques that test and restore physical / structural, nutritional / biochemical, emotional / mental imbalances of the body. It identifies "blockages" stored in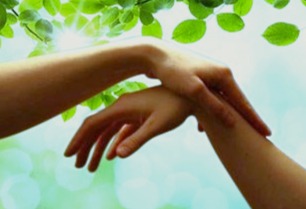 the body by assessing muscle tone through muscle testing that works in "bio-feedback", and determines the factors causing dysfunctions using reflex points, digital modes , affirmations, techniques of eye movements, and many other techniques according to the kinesiologist's knowledge panel beyond the minimum required to practice the profession …
The benefits can be curative or preventative. The accompaniment towards the better being is in responsibility and in conscience, in the respect of the person. Alone or with the help of the kinesiologist who accompanies by interrogating the body with the muscular test, the person defines his objectives to achieve.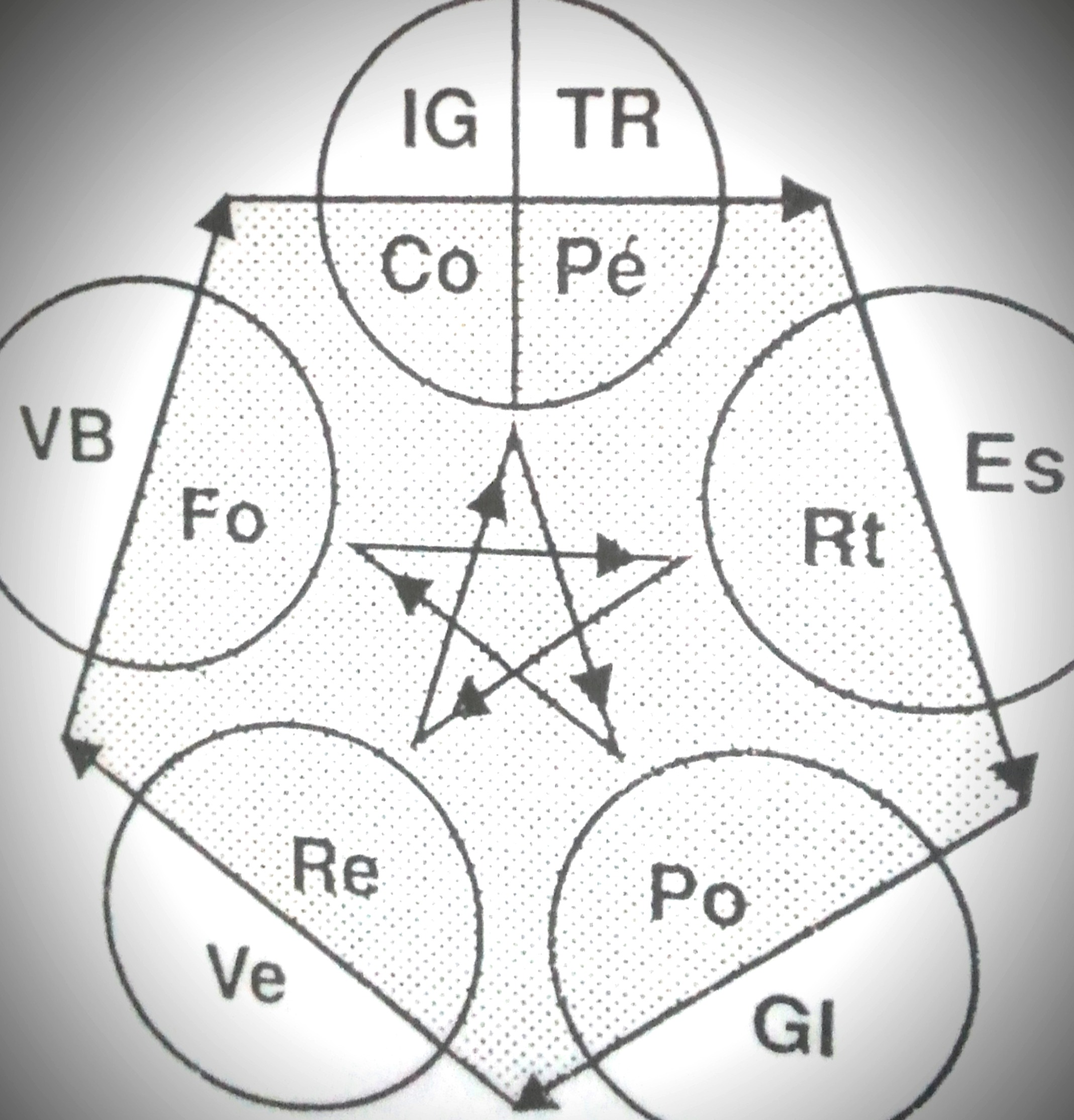 Kinesiology is based on principles of Chinese medicine and comes from chiropractic, following the research of Dr. Goodheart who rediscovered the connections muscles, organs and meridians highlighted by muscular tests in the 60s. It was then reserved for the professionals of the health. It was then developed by many chiropractors, including John Thie, creator of the technique "health by touch". Kinesiology includes several sections: health by touch, the 3 in 1 concept or One Brain, edu-kinesiology, stress release, harmonic kinesiology …
WHAT HAPPENS DURING A SESSION :
Before the session :
It is not obligatory but advised to prepare your session for a greater effectiveness of the accompaniment. If you come with a specific goal on which to work, we can go directly to the cause of the blockage / stress, and your body will integrate the changes much more quickly. If you do not have a specific one, do not worry, we will spend time determining it together because the body will "talk" anyway (muscle test).
The goal of the session :
It is possible to work on specific objectives such as: "I communicate in front of an audience with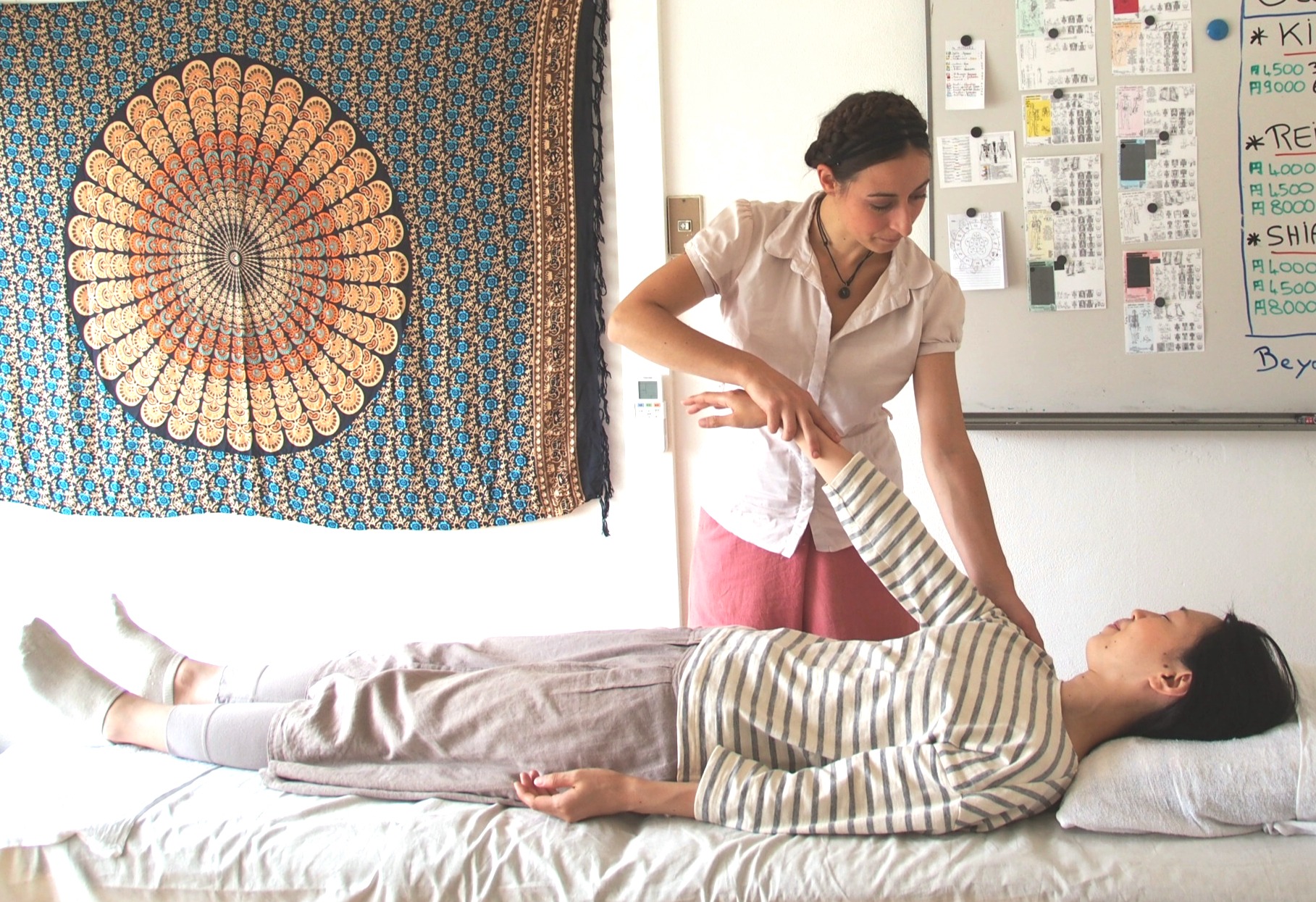 confidence", "I receive the gifts of life with joy", "I adapt easily to every situation", "I dare to express my feelings to others "," I am in harmony with my femininity ". It is also possible to work on situations, addictions, deprogramming of "beliefs" related to generational or education … For whatever reason, the sessions will help you change your perception of the situation as stressful. You will find your ability to make the right choices for you, in harmony with yourself and the environment around you.
Interview :
We take the time together to evaluate your overall living environment: family, social, work, food, fitness and posture … and I accompany you in a process of better being by becoming aware of the origin / root cause of the elements that you want to change, and provides solutions using various tools. Everything is done gently and with respect for yourself, with the help of the muscle test: the body has a memory and the advantage of giving accurate information that the mind to forget or seeks to change / avoid. This is particularly the case when the body has had to manage too much "stress" in a limited time and has not been able to use its natural balancing capacity thus creating "blockages" in its optimal functioning. It is these blockages that can create complications in your life, even years after the initial stress experienced.
Techniques and tools :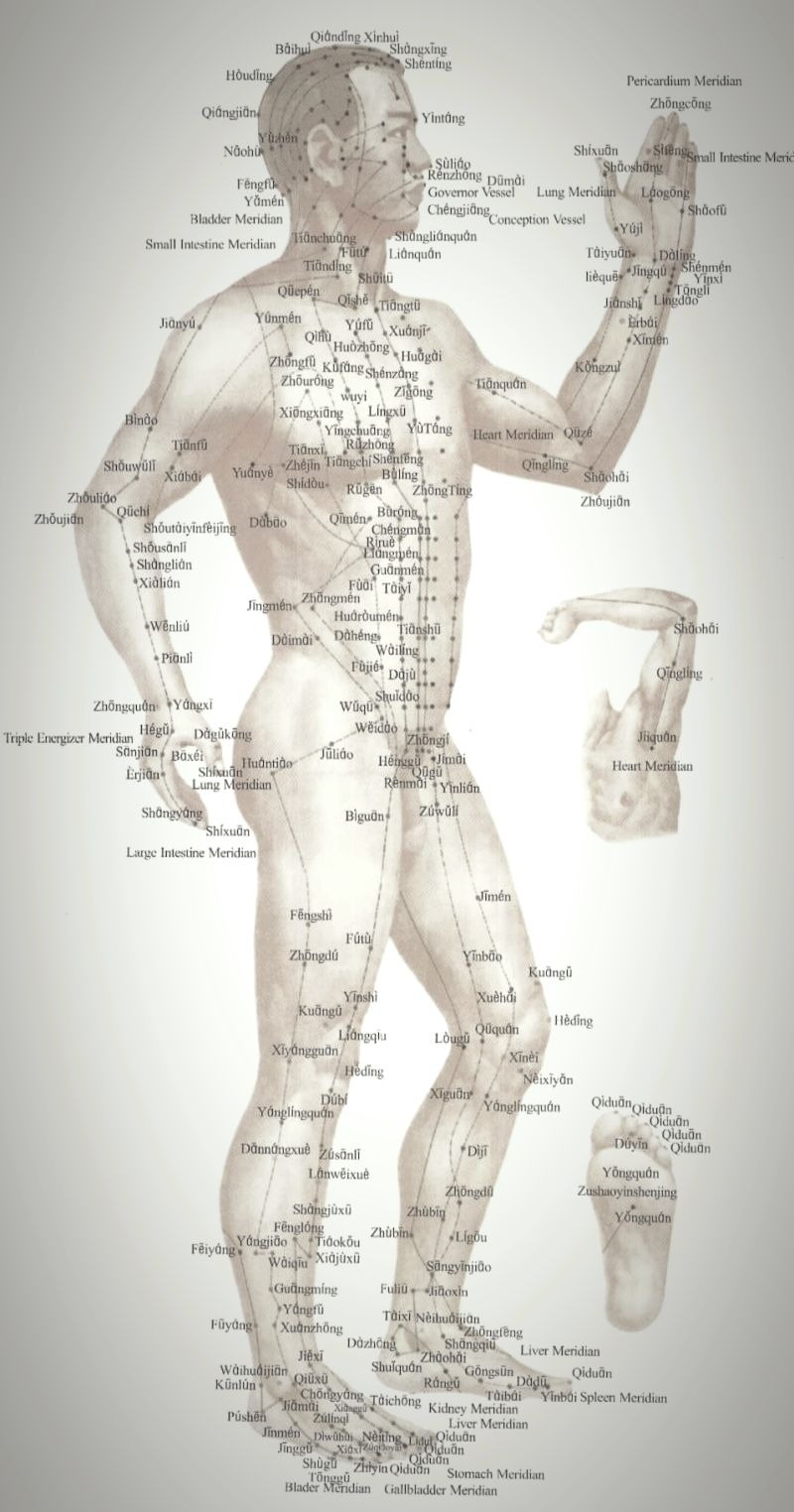 Your practitioner offers sessions specialized in LSE (release of emotional stress) which is based on concepts of neurophysiology and recession of age. Always listening to the body, it tests and performs a muscle rebalancing when this correction is necessary with the technique "Health by touch". It is also possible for you to have a session oriented only of "health by the touch" according to your request and the need of your body.
The various techniques used according to the need of your body in the present moment and your objective :
– Acupressure points (neuro-vascular and neuro-lymphatic)
– Massage (manual touch, or with tuning forks)
– Eye Movement or EMDR in English (Eye Movement Desensitization and Reprocessing)
– Positive affirmation: sentence to repeat.
– Visualization / infusion-reprogramming of positive memory thoughts,
– Brain gym exercises
– The digital modes of the method 3 in 1 Concept
– Visual cards
– Colotherapy,
– Sounds,
– Minerals,
– floral and aromatic essences, bach flowers, tips on medicinal plants (your practitioner is also a picker),
– Advice on diet adapted to your body (always with the muscle test, it is also possible to search for allergenic substances, excluding drugs: test prohibited by principle).
If hypnosis is necessary, you are advised to perform an additional session of one hour in parallel … Or to decide to take a session of 2 hours integrating both techniques. Indeed, 1:15 can pass very quickly, and some goals sometimes require more time than others. The latter is very effective for psychic disorders, sleep problems, addictions, phobias, mourning, stress, bring relaxation and inner peace, solve old wounds of early childhood (feeling of abandonment, rejection, betrayal, an unmet basic need …), liberation of the pains associated with the worries in question, release of fears … It is done in semi-sleep or in complete sleep according to your choice and always in the confidence and the softness, in respect for yourself
General effects :
– Physics: improvement of the energy circulation of the body by release of blockages.
– Emotional: regain joy and dynamism for social, professional or family activities.
– Learning: helping to connect the right and left brain hemispheres, to have a good mental and body coordination, to understand the effects of stress on the body and to stop there.
How can kinesiology  help me ?
Muscle scouring pains
Eliminate various stress in your body or mind
To find peace and inner peace
Release the emotions that slow her progress in life
Find his optimal functioning and energy.
Overcoming physical or psychological traumas, old or recent
Make your relationships more peaceful and your communication easier with yourself and others
Increase your self-confidence
Phobia, addictions
Allergy and various dietary problems
Problems of learning, hyperactivity, dyslexia…
Outfit :
Come with comfortable and flexible clothing preferably.
At what age can I come :
Any ages. If the subject can not be tested (young children, baby, person in coma, animals), your kinesiologist will test by transfer. Your practitioner has been experimenting with various methods that have proven particularly effective.
---
DURATION AND PRICE :
I give a time allowance to be able to give you more time when you need it to rich the end of your goal during the session. It does not change the quality of the session.
45 to 75 min : 60 € / ¥ 8,000
Plan 75 to 90 minutes for the first session.
Coming with a specific goal to work is advisable, except if you come for a physical pain or problem.
 90 to 120 minutes: 115 € / ¥ 15,000
Session include various techniques to go deep on your goal : several kinesiology techniques mentioned above, plus other such as : massage, hypnosis, energy treatment …
4 sessions 45-75 min: ¥ 32 000/240 € (valid for 4 months)
You may decide to choose 4 kinesiology sessions (use of the techniques mentioned above) to work on one or more objectives, or to vary the techniques during each session by choosing from: release of emotional stress, Touch for health, reiki + massage, massage of your choice. It is possible to make them close to each other, or to space them (I recommend to leave 1 or 2 week minimum between each : the mind can move on fast but the body has a different timing).
A discovery session is available at preferential rates for special events.
---
TO MAKE AN APPOINTMENT : 
otominamaste@gmail.com
+81 (0) 80 2261 3195
"Otomi Namasté" thanks you in advance to always make an appointment before coming.
---
PLACE AND TIME  : 
At Fujino "Portrade" 1705-2F Obuchi, Sagamihara-shi, Kanagawa (Japon), just in front of Fujino's train station.
– Monday from 12h to 15h30.
– Monday between 17h45-19h (except for the 4th monday of the month).
– Friday from 12h to 19h.
– Saturday and Sunday from 12h to 19h (except for the 2nd week-end of the month).
At Akiyama, Uenohara-shi, Yamanashi-ken (Japon), just before the campground "Shiei Midori to taiyonooka".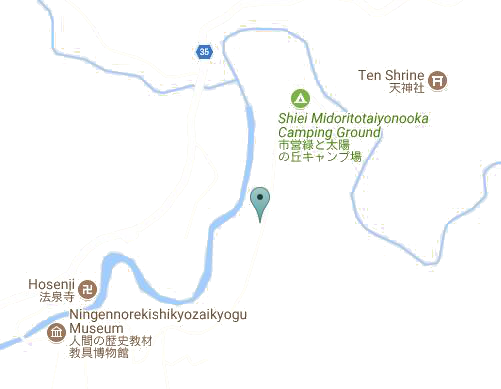 – Tuesday, from 14h to 18h.
– wednesday and Thursday, from 10h to 18h.
– The 2nd week-end of the month, from 10h to 18h.
At Hachioji or Tokyo, in you living place our your working place. Please add the transportation fees (around 2000円).
It is gladly appreciate if you can told to your relatives or  collegues in order to plan others appointments in the same day.
"Otomi Namasté" travels as well for some workshop and events around Japan and  France. During our travels, we can receive you for private session by appointment. We thanks you to contact us by email.
---
Message from your practitioner:
"As a dancer-actress, I was convinced by her positive effects on improving my potential and was able to work on many of my physical and emotional blockages, allowing me to expand my range of possibilities. this for my creativity, but also in my personal journey.I had indeed noted during my weekly follow-up with physiotherapists and specialized osteopaths for high level sportsmen that my body kept in memory each wound, and that if these were not treated, I was losing my potential, I learned a lot from these physical health professionals who gave me a lot of techniques to do the work in respect of the body for my work as a performer, and for I then decided to train in kinesiology so that I could bring my experience and technical tools to offer holistic approach in the process of accompaniment, and I continue today because kinesiology requires many hours of practice and development, the field of knowledge to be acquired is very vast. In session, I particularly like to start with a muscle rebalancing of the body that gives a good overall idea of ​​the physical consequences of the problem of the person, and then perform an age recession that happens to be particularly effective for the release of a past stress and brings a very fast change whether in behavior or for physical potential.
Ethics:
It is important to note that kinesiology does not pretend to cure you or replace the diagnosis of a health professional, but accompanies you towards a better being of which you and your body are responsible. You will never be asked to stop medical treatment, and no prescription will be made.It is in this sense that it takes the individual in its entirety that can be aptly described as "holistic therapy" but is, from the point of view of French legislation, a method of personal development, with an educational, pedagogical and formative function. However the legislation can vary from one country to another when the many hours of practice to practice, to the name …
Although I have energy and medium abilities that guide me during the session, I use kinesiology tools as a guiding principle. I would not share anything that you would have asked me expressly, always taking into account your progress. If you want a purely "energetic" session, I prefer to recommend a reiki session that is traditional, combined with massage or sonotherapy … "