KID'S

In Japan, I had the opportunity to work a lot with children from 0 to 12 years in a center of extracurricular activity as well as at the Bookstore. I was also an art teacher in bilingual alternative school following the teaching "Emilia Reggio" in Tokyo and followed some training courses with certified teachers of the methods. It is with pleasure that I share the creative and manual activities with small and big … while introducing the children to the living languages ​​as well as to the cultural wealth of the world. I also volunteered at an orphanage in India where we contributed with a musician friend to the school life of the school with dance lessons, modern languages, and music / singing.
---
SOUNDWAVE TRAVEL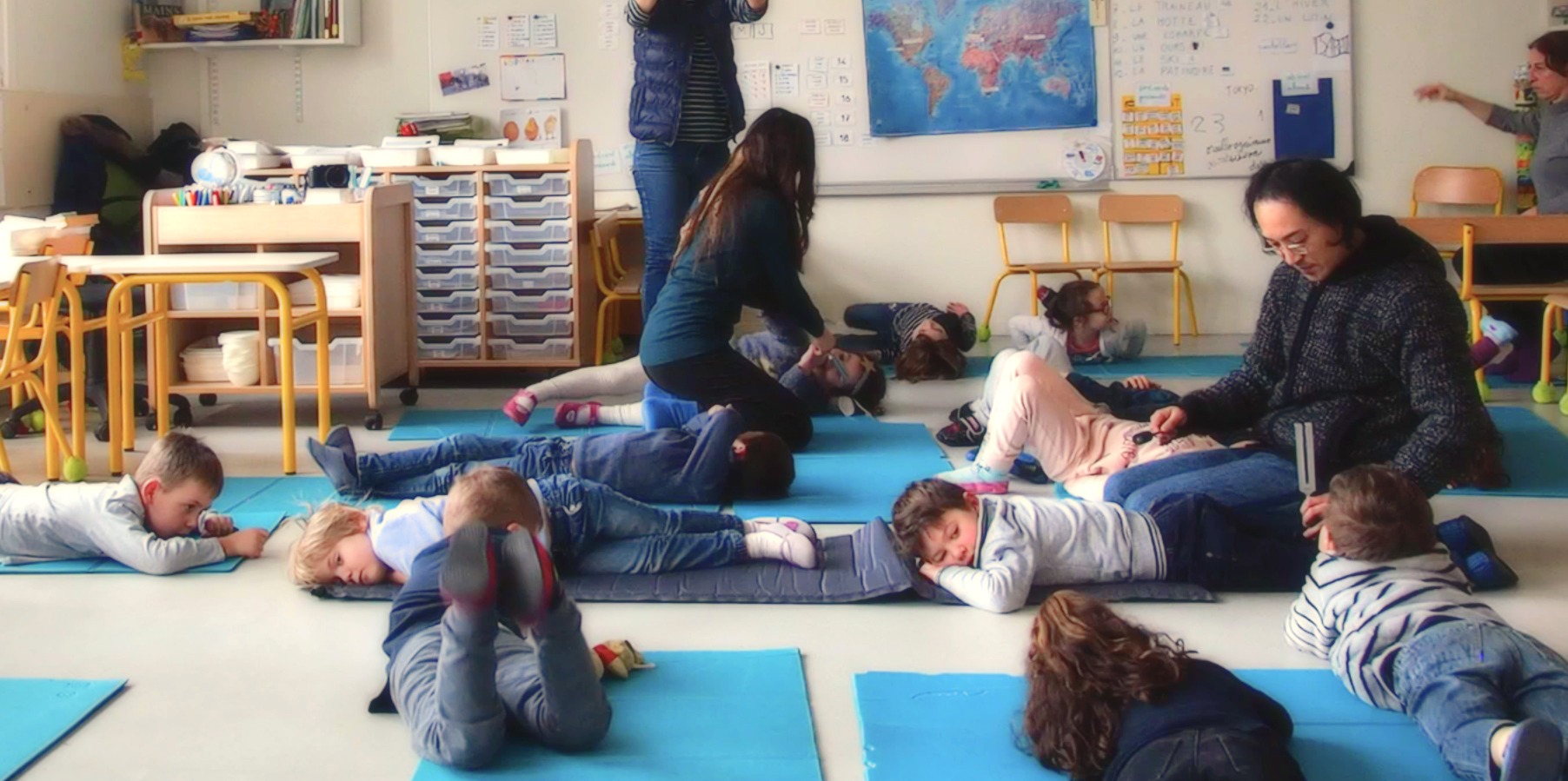 Sit or lie down and enjoy the sound. You can close your eyes and fall asleep, or observe and feel the vibrations.
Duration
45min – 1h (depending of their age)
Price
3000円 1 child
4000円 If you have 2 childrens
Session at school
Contact us for details, conditions, price etc : otominamaste@gmail.com
---
BREAD MAKING CLASS
In French or English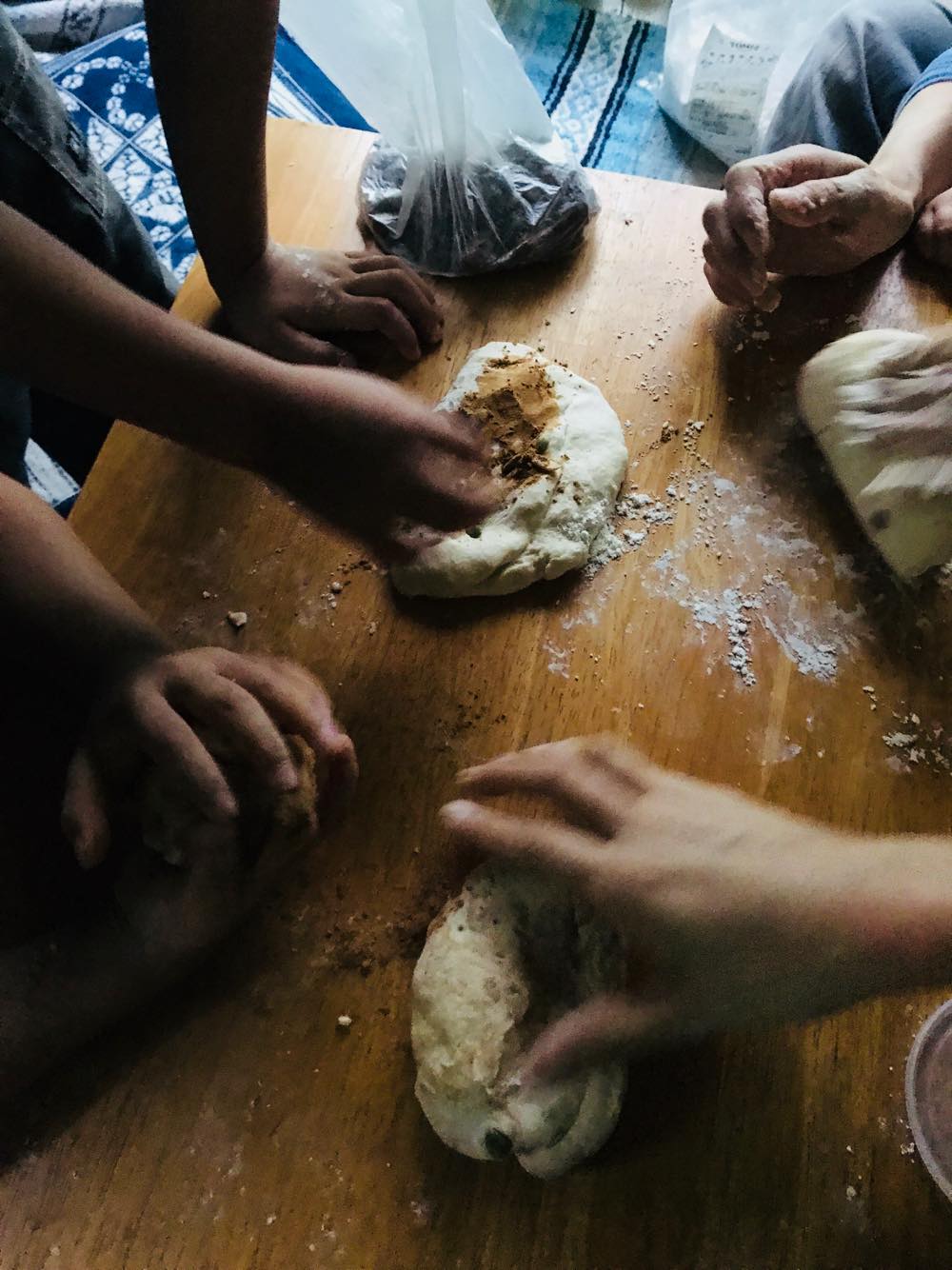 Be ready to open your "Boulangerie" !
Learn the bases to make your own bread at home, have fun with Leiya and your friends, and you can teach your mother how to do… and the name of the ingredient in french or in english !
Time
Normally making bread can take quite a long time. So we generally take 1h30 to make the daught, we accelerate the raising time in the oven a little warm, and we pre-cook it. You may sometimes have to finish the cooking at home… and they are patient enough for not eating all before 🙂
Price
3000円 / kids
(If you have 2kids special price : 4000円, 3kids 6000円)
Ingredients
NOTE : we do not provide them, please bring it (each kids has its own food diet).
Flour, Bakery raising powder, and a bit of Sugar, Salt, Oil, and any seeds or cereals you would like to put inside !
---
 ART CLASS
In French or in English

Painting, sculpting, drawing… all in a foreign langage !
Inspire from Emilia Reggio alternative teaching style.
Duration
1h, cleaning time include.
Price
3000円 1 child
4000円 If you have 2 childrens
---
BODY EXPRESSION
Dance or Brain Gym
In French or in English

Stretching time
One after one kids pick up a card and we do the movement together with music.
Be creative with your favorites movements, stimulate your imagination, and let's play together!
Relax time
Duration
1h
Price
3000円 1 child
4000円 If you have 2 childrens
---
 BODY AND VOICE
In French or in English
With the Roy Hart theater technic, explore your body and your voice :  be creative and enjoy !
Every session end by a stretch / relax time.
Duration
1h
Price
3000円 1 child
4000円 If you have 2 childrens
---
FRENCH / ENGLISH CLASS
Songs, stories and books : 45 min fun time for babies/kids and mothers from zero to 6 years old.
Explanations : Sit with your kids close to you. Emma will play some songs, clap in her hand with you, and tell you some funy stories with gestures. This is a nice way to discover another langage and another culture for parents and kids and spend a nice time together.
Duration 
45 min / 1h for older kids than 4
Price
3000円 1 child
4000円 If you have 2 childrens
Class are available for adult : 3000円/1h (group class have a different system and are prefered !)
---
Volonter work : English, French and song class at the Deedi's School in India, Bodhgaya, 12/2016