ENERGY and SOUND
 ENERGY AND SOUND
With Leiya and Naoshi.
For taking your appointment :
otominamaste@gmail.com
+81 (0) 80 2261 3195
About the session
You say the reason of your coming during the preliminary interview, and present your general situation on the personal, professional, food, social, family, physical, psychic …

Then lie comfortably on the massage table, slip under the blanket and relax.

Leiya and Naoshi will take care of the energy treatment by hands, sound vibrations, soft touch, massages, accupressure points … alternatively, depending on what is needed (no rules, each nobody is different and does not have the same needs)

Leiya will gently bring you back to consciousness, then leave you a moment of integration and return to the present space-time.

We will take the time to integrate and talk and give feed back
Effects : 
Release of physical and emotional tensions. Energy balancing of the body and soul/energetic body cleansing. Clean your old memory cells olds and recent, and the pains of the soul and the physical body. Deep physical and mental relaxation thanks to the vibrations.
After the session
It is advisable to drink a lot and rest to help renew your cells, integration into the body and mind.
It is generally said that it takes 21 days to integrate a treatment, however we believe that there is no predefined rule as it varies from person to person.
We also suggest that you continue your personal development work to keep moving forward on your path to serenity, harmony, and the transformation of being 🙂
---
HEALING CONCERT
With Leiya and Naoshi 
+ punctual guest presence.
Instruments
Crystal bowl, Tibetan bowl, tuning fork, voice, tank drum, didgeridoo, etc
Effects
Intense relaxation and deep energy cleansing.
Lieu
On demand. See the page "NEWS", thanks.
You can decide to host the concert at home: the nergy and vibratory waves clean the "ki" of your home.
Durée moyenne 
1h (minimum 30 min, up to 1h30 / 2h )
Price
Contact us : otominamaste@gmail.com
---
SONOTHERAPY
Avec Naoshi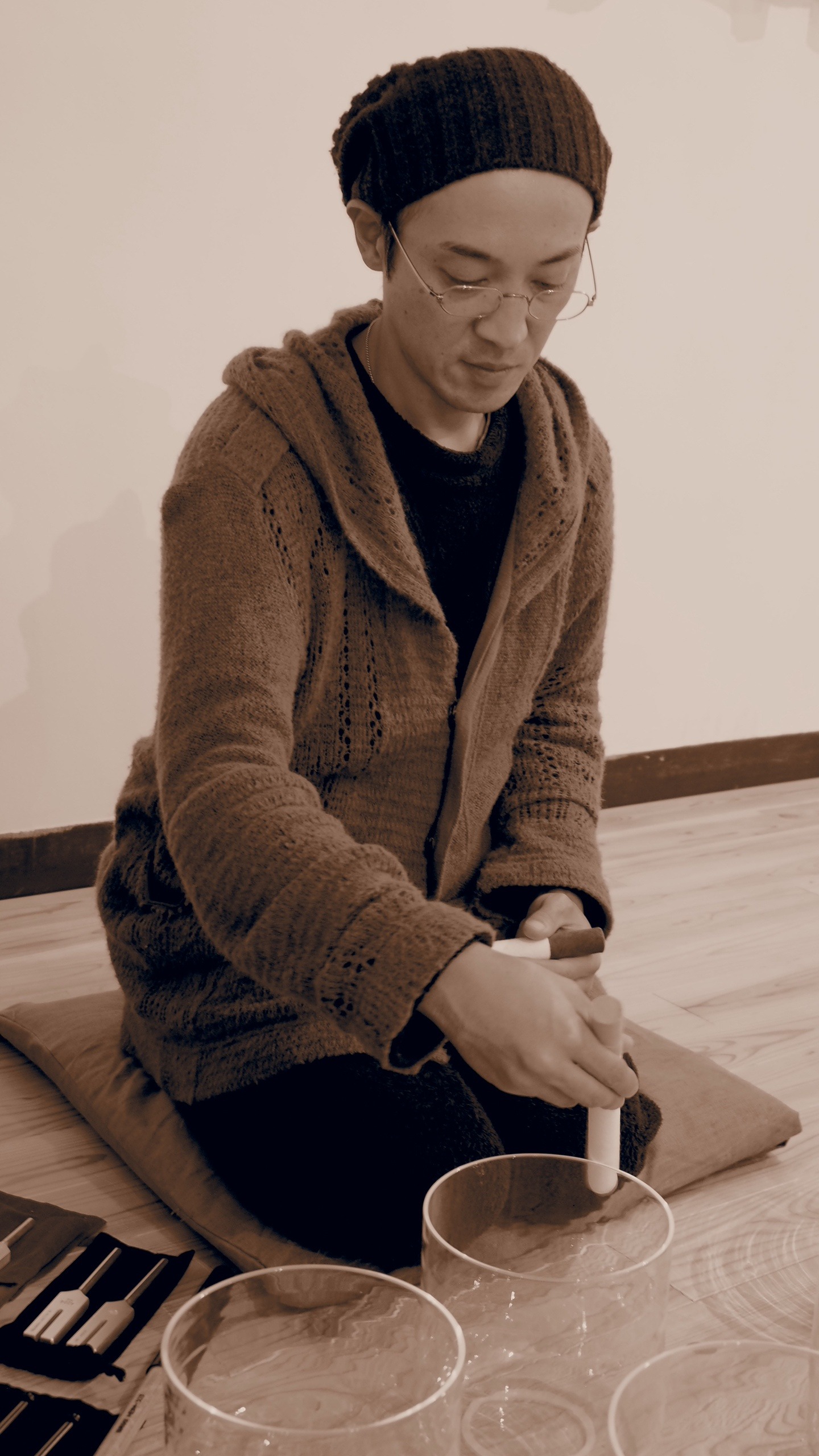 Lie down comfortably on the massage table and under the blanket and relax. Thanks to tuning forks, your body will come into resonance and the sound will treat what needs to be treated. The sounds of tuning forks act by make vibration your cells, to bring the body to his original balance, that we call symptotermia. It means when the body is functioning well and has his own full self healing abilities. During the session, some area of your body will also be "massaged" using the appropriate tuning forks on acupressure points.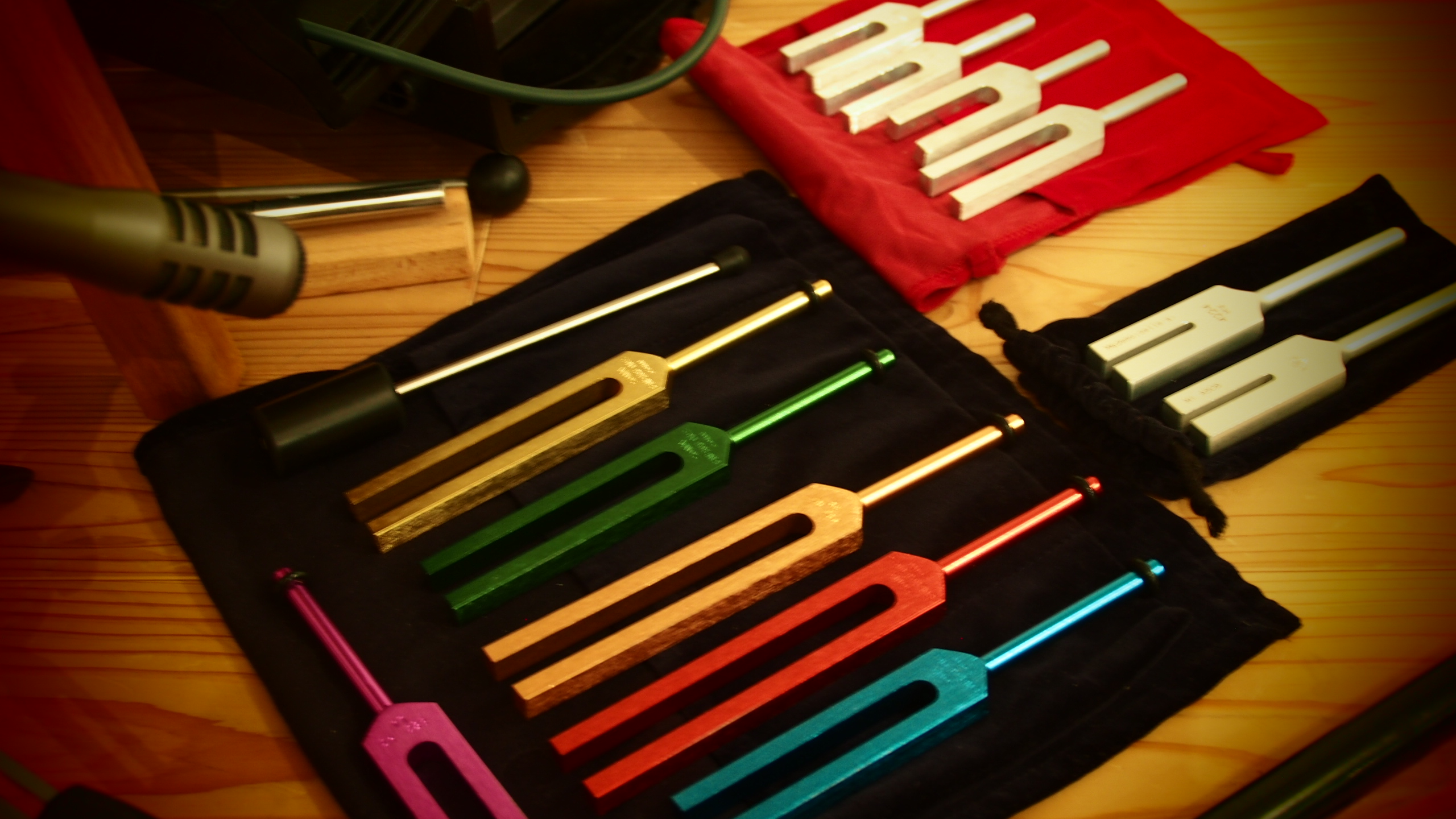 Duration and price :
30 min : ¥ 4000 / 30€
60 min : ¥ 7000 / 55€
90 min : ¥ 11000 / 85€